UFC Champion Freezes Eggs to Preserve Fertility
The modern woman has more opportunities than ever before to pursue her dreams and live her life exactly how she wants to live it. Women in the 21st century are able to craft strong careers and achieve their goals in empowering ways that our mothers and grandmothers fought tooth and nail for. But even as we shape our careers and work towards our goals, many of us are still finding it difficult to have the best of both worlds and succeed in achieving our dreams of building a happy family and also a successful work-life.
Today, a multitude of women are experiencing internal conflict, they are facing a contradiction where they feel that they have to make sacrifices in either their family or career plans in order to achieve one or the other. Some think they have no choice but to cut their career plans short in order to have a family, while others feel they must put off having a family and run the risk of facing fertility issues in order to maintain their dream job.
There is still a pressure weighing on us that our biological clock is ticking, as we have the knowledge that we are only fertile for a certain period of time, even with advancements in fertility treatments and modern medicine. But unbeknownst to many, there are other options available that allow us not to have to choose between the two and make such difficult sacrifices. A surprising amount of young women have never considered or heard of Egg Freezing as a way to solve these issues, but it has become a process that is growing to be extremely popular as a solution that gives them better chances to create their healthy future family, while still allowing for freedom to work and live however you want until you are ready to start said family. 
Egg Freezing is especially popular with young professional women who lead busy, active lifestyles and don't want to run the risk of waiting too long before starting their family for fear of egg viability. Women in the professional athletic field often face the risk of fertility issues frequently, as the nature of intense athletic professions may put women at a higher likelihood of irregular ovulation.
Women who exercise frequently and/or are athletes are often at risk for irregular ovulation and fertility issues later in life due to the intense physicality their bodies are put through. When their bodies are physically strained, the brain will not stimulate the ovaries in a normal way, this can also be the case in women who are underweight, experience severe stress, or are facing certain illnesses or illnesses. For those who have a passion for intense exercise or make it their primary job, having to keep fertility in mind while also keeping one's body as fit as possible is a difficult balance.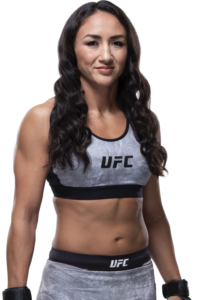 Professional MMA fighter and 15 time match winner Carla Esparza was concerned about facing these various issues in her career and family life. She started her MMA career in 2010, and since then has been rocking her dream job and literally kicking butt. But since she was little, she always knew that she wanted to build a family for herself. The careers of MMA fighters burn bright but often short, and understanding this fact, for years she was operating under the mentality that she would have to cut her career early in order to have the family she had always wished for. In addition to this, like many women in other professions, Carla loves her job with all her heart, but knows that it requires an intense time commitment and a vast amount of her attention in order for her to be the best that she can be. For her to try and achieve both motherhood and a successful career would be a very difficult feat to accomplish, and as someone that takes both roles seriously, she didn't want to let either suffer. She knows that being a mother is a huge task, and in building her family she wanted to do so in the most advantageous way. She also faced the issue of wanting to provide not only all the time she could for her children, but the financial stability for her family and herself through crafting a good career that set her up for success and allows her time, as well as great resources, to give her children the best possible lives she can. 
Furthermore, for MMA fighters and many other female athletes, the window to pursue their career goals is very small, and unfortunately, the window for fertility and the ability to conceive a child normally is also small and often overlaps with this career window. As soon as Carla found out about Egg Freezing from a friend in April this year, she knew it was the right choice for her and wanted to jump on the process asap. She was thrilled about this new opportunity, and went about educating herself to see if it would be the right fit for her. She found that the security of having eggs frozen in case fertility issues arise was something that gave her the peace of mind that would allow her to pursue the career she loves so dearly without having the weight of whether or not she can have the healthy family she's always wanted hanging over her shoulders.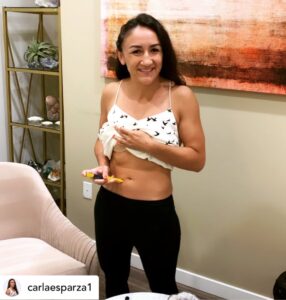 When she made the decision to freeze her eggs, she looked at many clinics and shopped around to find the best one for her and her lifestyle. Out of all the ones she looked at, she found the Reproductive Health and Wellness Center in Laguna Hills, CA, was the perfect fit. She was stunned by their quality of care and experience with working professional women who are seeking to pursue this process while still trying to maintain their busy schedules. When interviewing with them, she adored their professional staff, comfortable clinic environment that didn't feel like a doctor's office, and willingness to work with her schedule so that she could get the comprehensive care she needed while still maintaining and balancing her lifestyle. Having staff that is flexible and willing to work around her schedule, and the clinic open as early as 6am in the morning, even on Saturdays, allows for as much opportunity as possible to get the care she needs while still living the life she loves. The fact that they focus on holistic care, and also have nutrition classes, fertility specialized acupuncture, and professional counseling were also significant points of importance as she began to make moves on going through with this decision.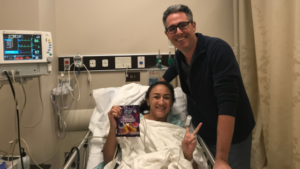 The founder of the Reproductive Health and Wellness Center, Dr. Marcus Rosencrantz, was also one of the key factors that made a huge impact for her when it came time to decide which clinic to choose. She found that his sensitivity and experience with professional women made a massive difference when planning their course of action. He made her feel at home and comfortable, and explained everything she needed to know so that she was fully confident that the specific procedure was the right option for her. They made a plan to freeze her eggs right after she was done with a match and was in between big periods of intense work in her life so that she could have the procedure done and still get back to work and her normal everyday life as soon as possible. Carla and Dr. Rosencrantz chose to pursue Controlled Ovarian Stimulation, which allows them to extract up to 10-15 eggs in one session instead of just one at a time, giving her a better opportunity to own her schedule and have more viable eggs in her future. By pursuing this treatment option, Carla was able to get the procedure done efficiently and effectively, giving her the highest chances of success rates in a small window. 
"To me egg freezing is about empowering women to be able to make their own decisions about their health care, their bodies, and their reproduction" – Dr. Rosencrantz
Egg Freezing itself is a very safe and relatively non-invasive process, and the Reproductive Health and Wellness Center is renowned for its success rates and integrity. The process of Controlled Ovarian Stimulation itself involved treating a patient with fertility drugs that contain a follicle-stimulating hormone, which is already naturally produced by the pituitary gland and is responsible for developing an egg during a woman's cycle. When undergoing this treatment, the levels of follicle-stimulating hormones in the bloodstream increase, prompting several follicles to grow at the same rate and for multiple mature eggs to become available to be collected. Because women are born with all of the eggs they will have in their lifetime, these eggs are already present in the body. But instead of having to wait and possibly only collect only one egg a month, drawing out the process over a longer period of time, this procedure allows for the highest chances of success and a shorter time a patient has to spend going about the procedure. This is often viewed as an ideal option so that women do not need to be constantly in and out of the office, and can get back to their normal lives as soon as possible. There are other options available, and depending on your specific needs and goals your doctor will personalize a plan for you to ensure that you get the best care you deserve. If you are concerned about the effects on the body, there is little to fear.  Egg retrieval is a safe, in-office procedure with minimal risks. You can usually resume normal physical activities about a week after your procedure, allowing you to maintain the freedom of your schedule, and a good doctor and clinic will give you all the information and resources you need to make the process as comfortable as possible.
For those who have never thought of this process as an option before, it is good to know that it is out there and available for you. Carla decided to share her story due to her passion and desire to empower working women everywhere, hoping that they can realize that they can have both their dreams of family and career without having to compromise. She has witnessed so many women conflicted and heartbroken over having to choose between their work life and the feeling like they are on a time crunch to have the children they always wanted. For years, she too thought she would have to end her ideal job that she had worked so hard for before she felt she was ready, sacrificing one dream for another. But now she is able to extend her career and start her family when she wants to, in the way she wants to. She is able to have the best of both worlds, and for her, it opens up a new future she never before considered possible. Like Carla, finding good resources is key to planning your future, places like Reproductive Health and Wellness Center are here to help you and provide you all the answers you need if you are wondering if this would be the right move for you when looking to secure a healthy prospective family. 
Carla shared her experience on her popular social media accounts and received an overwhelming amount of support that came with several enquiries. Reproductive Health and Wellness Center's, Dr. Rosencrantz, and Carla decided to do a LIVE Q&A on instagram. Watch the video below:
For any woman that have questions about fertility preservation and specific questions with egg freezing can email info@rhwc.email or call (949) 516-0606.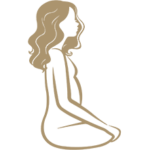 At Reproductive Health and Wellness Center, we are experts at treating fertility issues. We provide the latest in cutting-edge embryo science by using the latest technologies, and we create innovative fertility plans tailored specifically to each individual. But we're so much more.