10 Celebrities Who Turned to Surrogacy to Have Children
Nate Berkus (who gave a shout out on Social Media to RHWC for support)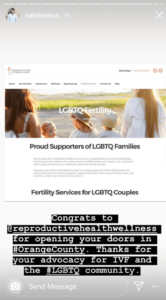 Interior designer, TV personality, and author Nate Berkus and his husband Jeremiah Brent welcomed their first child Poppy in March 2015 via surrogate. Since her birth, she has been growing into a happy healthy little girl, "We're so completely in love with her" Berkus said 10 weeks after she was born. A few years later, the couple welcomed their second surrogate born child! Their son Oskar who was named after Nate's former late partner Fernando Oskar Michael, was an exciting addition for the whole family! Both Nate and Jeremiah made sure to include Poppy in the whole process, letting her meet the surrogate they used, attend doctors appointments with them, and get ultrasound photos of her new baby brother. Upon his birth, Nate tweeted  "We have waited for you, we already love you, and we as a family stand on the shoulders of so many people who have made it possible for families like ours to continue to grow.- Nate, @JeremiahBrent and Poppy."
Jimmy Fallon
For five difficult years, Jimmy Fallon and his wife, Nancy Juconen struggled to conceive. But after seeking out a surrogate, they welcomed their daughter Winnie in 2013! Fallon revealed that they kept the process quiet after heartbreaking experiences.  "We tried before, we told people and then it didn't happen. And it's just really depressing. It's really hard on everybody," he explained. "We said, 'We're not going to tell anybody.' It'd be just more fun if it's just private between me and my wife. And then we get to introduce her to everybody." A year later, they had their second daughter, Frances, via surrogate. After struggling for so long, they finally got to build the family they were yearning for through the help of fertility clinics and surrogacy programs. 
Elton John
Elton John and his husband David Furnish were excited to be involved in the birthing process for their son Elijah. They were present in the delivery room when he was born and "tried to create a welcoming and relaxed atmosphere" John said. The couple used the same surrogate for their second son as they did for their first son Zachary. Thrilled to have this special relationship and connection between their boys, they praised their surrogate, saying that  "She is a wonderful, kind and loving woman."
Andy Cohen
On December 20th, Andy Cohen, the host of Bravo's Watch What Happens Live, revealed that he was expecting his first child through a surrogate. He welcomed his son Benjamin Allen on February 4th this year, thrilled to finally be a dad! On his show, he said that "Family means everything to me and having one of my own is something that I have wanted in my heart for my entire life," and now that his son is in his world, he's "in love."
Ricky Martin 
Latin superstar singer Ricky Martin decided to become a dad by using a surrogate. Although he was single, his whole life he knew he wanted to be a father, and he didn't want to wait anymore. In August 2008, his twin boys Matteo and Valentino came into the world. For him, adoption was an option, but surrogacy seemed more appealing. Ricky said that it "was an intriguing and faster option. I thought, 'I'm going to jump into this with no fear.' I put my name on the list for one baby and then found out I got two!" 
George Lucas
George Lucas and his wife Mellody Hobson had their first biological child in 2013 through a surrogate.  Shortly after getting married, daughter Everest Hobson Lucas, Mellody's first child and George's fourth, was born. The couple, Mellody being 44 and Lucas being 69 at the time of their daughters birth, took a path that many older parents-to-be do when considering their options for building their family. Surrogates are often an option that keeps older parents, and their growing babies, safer and healthier as pregnancy in older women has higher risks.  Although he has three adopted children, Everest was the first biological child for Lucas. After selling his massive Star Wars franchise, he can now focus on being a full time dad to his new bundle of joy! 
Kim Kardashian
After having two children, Kanye West and Kim Kardashian decided to use a surrogate for their third and fourth children, Chicago and Psalm. The couple have been open about the difficulties Kim faced during her pregnancies. When pregnant for the first time, she suffered from pre-eclampsia, forcing her to deliver early at 34 weeks. During her second pregnancy, her health conditions became even more serious, as she was diagnosed with placenta accreta after her delivery, eventually causing her to have a more complicated and invasive surgery to remove the placenta. This meant that she could not ever safely give birth again without high risk to both herself and her child. Instead, surrogacy was the only option for her and her husband if they wanted to expand their family.  "We are incredibly grateful to our surrogate who made our dreams come true with the greatest gift one could give" she wrote after the birth Chicago "and to our wonderful doctors and nurses for their special care."
Emily Simpson
After suffering with fertility issues, reality star Emily Simpson felt hopeless, that she would never have the family she desperately wanted. "I had all kinds of tests done, and there was no resolution." she said during her initial doctors visits in 2010. But after being introduced to the right fertility specialist, she began in-vitro fertility treatments, giving her a ray of hope. Unfortunately, her resulting pregnancy did not last, and she was faced with a fear that there was no chance for her. But then, her sister Sara offered to be her surrogate and carry her child for her, and in 2013, she gave birth to Simpson's daughter Annabel. A year later, her sister again agreed to carry a child for her as her surrogate, and ended up giving birth to two twin boys, Luke and Keller!  "I had spent my entire life wanting to be a mother, and even though I tried later in my life in my 30s, all the things I had done and accomplished prior to that were all because some day I wanted to be a mother, and provide a safe and secure environment for children," Simpson said. "I knew that's what I wanted and I was going to do anything possible to get it."
Camille Grammer
During their marriage, Camille and Kelsey Grammer had both of their children, daughter Mason Olivia and son Jude Gordon by using a surrogate mother. Camille chose to use a surrogate due to her medical condition.  Choosing to prioritize the health of her children and herself, using a surrogate allowed her to have biological children while ensuring their health and safety from day 1. When questioned about her decision on The Real Housewives of Beverly Hills, the star was open and shared freely about using a surrogate, and her experiences.
Angela Bassett
Angela Bassett and her husband Courtney Vance both went through fertility treatments long before considering other options. For seven years they tried to conceive using other methods, ! "I was devastated when it didn't happen [again and again]," Bassett told Oprah. "I had to remain hopeful and resilient and, 'Okay, let's do it again.'". But when nothing proved to work, they sought out a surrogate to help them. Thankfully, in 2006, the pair welcomed their twin babies Bronwyn and Slater, who have grown into healthy happy kids! 
Katey Sagal
Before marrying her husband Kurt Sutter, Katey Sagal had two kids from previous marriages. But after their marriage in 2004, the couple decided they wanted to expand their family and have a child together. But the process wasn't so simple for the couple. "I had some medical issues after the birth of my other two children, so I was unable to carry a child, so we were always looking at alternative approaches," In 2007, they excitedly welcomed their daughter Esme via surrogacy. Sagal described her experience, saying "We went through the whole in vitro fertilization process and our embryos were not really strong, but we thought, 'Let's give it a shot and if it's meant to be, it's meant to be. And if it wasn't, we weren't going to do it. But then our little Esme came through," Sagal and her husband knew their chances were slim, but they still got their bundle of joy! "That's why we call her our little miracle, our beautiful miracle."
About Reproductive Health and Wellness Center
This article is brought to you by Reproductive Health and Wellness Center, a fertility clinic & IVF center in Orange County, offering innovative fertility treatments combined with fertility wellness solutions. We work with only reputable surrogate agencies and can help you if you are seeking infertility treatments or a surrogate to help you complete your family. For more information on our surrogate services or if you are interested in being a surrogate go here or call 949-516-0606 for a fertility consultation.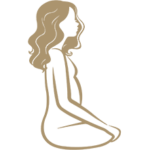 At Reproductive Health and Wellness Center, we are experts at treating fertility issues. We provide the latest in cutting-edge embryo science by using the latest technologies, and we create innovative fertility plans tailored specifically to each individual. But we're so much more.