Recipe: Delicious TTC Donuts
Who said sticking to a fertility diet had to be boring? Liven it up with some delicious glazed donuts! These protein-packed morsels use fertility-friendly cream and butter along with almond/chickpea flour and eggs to get you through your morning or for a well-deserved afternoon break. 
The sweetener used in this recipe is Monk fruit extract, which is a natural sugar alternative that has zero calories and is considered a healthy sugar substitute. It's made by crushing monk fruit, extracting it's juice, then extracting the mogroside from the juice. The result is a sweetener that can be 100 – 250 times sweeter than granulated sugar from sugar cane. But no calories.
However, monk fruit sweetener should be used in moderation. It's also important to check the ingredient list to make sure what you're purchasing is pure monk fruit and doesn't contain other additives. It is often mixed with erythritol, which is a sugar alcohol that is also considered a good sugar substitute, but it can cause bloating or stomach upset in some people.
For this recipe, you'll need a nonstick donut mold, as these donuts are actually baked instead of fried. 
INGREDIENTS
Donuts
1 Cup Almond/Chickpea or Coconut Flour
1/4 TSP Salt
1 1/2 TSP Baking Powder
1/4 Cup Lakanto Monkfruit Sweetener
1/4 Cup Heavy Whipping Cream
1/2 TSP Vanilla Extract
2 Eggs
1/4 Cup Butter, melted
Glaze
1/4 Cup Butter, Melted
4 TSP Heavy Whipping cream, warmed
1/4 Cup Lakanto Powdered Monkfruit Sweetener
INSTRUCTIONS
Preheat oven to 375.
Combine almond flour, chickpea or coconut flour, salt, monk fruit sweetener and baking powder into a small bowl. 
Combine heavy whipping cream, eggs, and vanilla into another bowl and whisk to combine. Whisk in melted butter.
Add dry ingredients to wet, stirring just to combine (do not overstir). 
Pour batter into molds and bake for 30 minutes, or until golden brown. Allow to cool.
Combine glaze ingredients: In small bowl, whisk together monkfruit powder, melted butter and whipping cream until smooth and uniform. Spread evenly on donuts.
Enjoy with whole milk or fertility tea to compliment these fantástico donuts!
Makes 8 donuts, 223 calories each.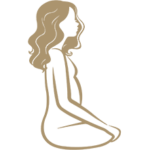 At Reproductive Health and Wellness Center, we are experts at treating fertility issues. We provide the latest in cutting-edge embryo science by using the latest technologies, and we create innovative fertility plans tailored specifically to each individual. But we're so much more.