Advances in assisted reproductive technologies have been a boon for the millions of couples struggling with infertility. However, these procedures are expensive and can be a significant stumbling block in the fertility journey for many. In the U.S., fertility treatment costs can vary depending on the area, the fertility center, and the procedures. Let us understand the various methods that are included in fertility treatment and how much they cost.
Fertility Treatment Costs: Why Do They Vary so Much?
In the U.S., a single IVF cycle typically costs between $10,000 and $15,000. The final cost of fertility treatment depends upon insurance coverage, the unique case of the patient, and the fertility clinic.
A vast majority of Americans depend upon their insurance plans for their medical needs. Unfortunately, no federal mandate covers expenses related to infertility treatment. The costs of infertility treatments are partially or completely covered by some health insurance plans, but not by others.  Some cover the cost of operations but not the cost of medication.
Only 13 states currently have laws requiring insurance to pay for (at least some of) IVF costs. You are more likely to get coverage if your employer is based in one of those states.
Your area's cost of living can also influence costs greatly. In some parts of the country, fertility procedures may cost twice as much as they do in others. Different fertility clinics may offer different rates.
Additionally, if you have special requirements, it may add to the cost. For instance, couples that are also struggling with male factor infertility issues may require donor sperm and will incur greater fees as a result.
What Exactly Does IVF Pricing Involve?
The typical breakdown of IVF treatment costs is as follows:
Initial Check-ups and Follow-ups
IVF patients must all go through a basic check-up, evaluation or fertility testing, and monitoring by ultrasound and bloodwork. Before any insurance coverage, this can cost roughly $2,500, however, due to different policies, some of that may be reimbursed and your out-of-pocket expenses can vary greatly. Some insurance policies pay nothing toward the costs, while others cover all or most of them. Call your health insurance provider to learn more about the specifics of your plan's coverage.
To stimulate the ovaries and start ovulation in time for retrieval, medications are used. Fertility medication usually takes up to 35% of the entire treatment cost for one IVF cycle. Some insurance plans pay for it entirely or in part, while others don't cover any of it.
You'll need to undergo anesthesia for your egg retrieval. These eggs are then fertilized with sperm in a laboratory. The cost of egg retrieval and fertilization might reach $7,000 in some cases.
There is another method to transfer the embryo into your uterus. It might cost $1,000-$3000 for this component.
Be aware that additional expenditures, such as those for further tests or specialized procedures, may also be associated with IVF. This might comprise the following –
Preimplantation Genetic Screening (PGS or PGD) 
Before the transfer, the embryo(s) can be examined for chromosomal abnormalities or inherited genetic diseases. This genetic testing may cost between $6,000 to $12,000.
Sperm, Embryos, and Egg Freezing 
If you want to freeze sperm or embryos as part of your IVF strategy, there are costs associated with freezing as well as paying a yearly storage fee, which can range from $500 to $1,200 per year. If you use donor eggs or sperm, be prepared to pay more.
If the sperm count in the sperm sample is lower than normal, there might not be enough sperm to successfully fertilize the egg during in vitro fertilization. In such cases, a single sperm is injected into the egg using a procedure called intracytoplasmic sperm injection. This procedure may add from $1000 to $3,000 to the costs of your fertility treatment.
If a medical condition does not allow you to take a pregnancy successfully to term, you may wish to use a surrogate mother or a gestational carrier. Surrogacy is a highly costly method and may cost around $150,000.
What Are Your Financing Options?
When you are planning fertility treatment, you are obviously worried about the costs. But there are certain ways by which you can save money. Here are some tips to help you do that.
Compare the Prices (and Rates of Success) at Various Clinics
Don't just look at the prices compared with whatever options you can afford, start by examining the clinic's reputation and success rates. A higher success rate could result in less money being spent over time if the costs at the various clinics end up being about equal.
Assess Alternative Treatment Options
IVF is not the only assisted reproductive method to help you get pregnant. If you need IVF but would like to keep costs down, mini-IVF might be an option for you. Mini-IVF uses less medication to stimulate the ovaries. By using less medication, you can decrease your expenses. Maybe you can also try intrauterine insemination (IUI) (also known as artificial insemination). Or maybe ovulation pills may help you get pregnant naturally. Speak to your fertility clinic to help create a customized program for you that is cost-effective.
Explore Pharmaceutical Discount Programs
A percentage of a patient's medication costs may be saved through discount programs that some pharmaceutical companies offer to those who fall below a certain income threshold.
Consider Your Payment Choices
Find out what services your clinic offers. Cost structures can vary greatly. If you research well, you might find that some clinics offer bundle pricing, where one dollar amount covers monitoring, retrieval, labs, and a specific number of embryo transfers—whether you need that many or not. This can make you feel more certain that you can afford the full cost of IVF, even if you need multiple transfers, by taking some of the guesswork out of how much you'll pay.
You can check if there are any resources available in your state to assist people financially during their path toward starting a family. There are a variety of grants and funding programs that are sponsored by private institutions and some government-funded programs. It is surprising how few individuals apply for grants. 
If your family and friends are supportive, you could choose to ask for possible financial assistance. Many people rely on friends and family for assistance in paying for reproductive procedures like IVF.
Collaboration With a Finance Coordinator
The cost of fertility therapy is something your clinic is aware of.  Because of this, your clinic probably employs a finance coordinator to guide you through the procedure. They can respond to all your inquiries regarding charges and your needs, and they may even be able to assist you in selecting a payment schedule for expenses you cannot pay in full at once.
How RHWC Helps You Save on Your Fertility Journey
Reproductive Health and Wellness Center is a premier fertility clinic in Long Beach, CA and Laguna Hills, CA that offers the most comprehensive approach to fertility by integrating cutting-edge reproductive technologies with therapies like fertility acupuncture, therapy, nutrition, and spiritual direction.
Not only do we offer world-class fertility series in a boutique setting at affordable costs that are well below the average in Southern California, but we also offer financing programs by partnering with several financial institutions. These customized programs offer our fertility patients payment plans with flexible terms, budget-conscious choices, and the ability to finance fertility treatments with confidence and security.
Parting Thoughts
It can be frightening to try to determine whether or not you can afford IVF with all the unanswered questions but don't go at it alone. Start with your insurance provider, collaborate closely with your fertility clinic, and don't be shy about putting yourself out there by submitting grant applications or requesting assistance from family and friends. Money matters can be quite challenging, but the tools at your disposal might enable you to save some money for this investment in a (potentially) future family member.
With our transparent pricing policy, we can discuss all your financial obligations during the first few meetings. At every stage, we will guide you in ways that will help you save money on your treatment. Because our primary concern is seeing you go home happy with your child and enjoy parenting.  
Schedule a consultation with our fertility specialist today and start your fertility journey with us.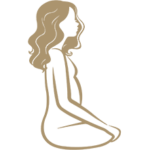 At Reproductive Health and Wellness Center, we are experts at treating fertility issues. We provide the latest in cutting-edge embryo science by using the latest technologies, and we create innovative fertility plans tailored specifically to each individual. But we're so much more.