Before Visiting Reproductive Health and Wellness Center
Samantha and David had been through it all by the time they presented to RHWC in August of 2020: 6 IUI cycles, 2 IVF cycles, 5 frozen embryo transfer cycles (with a combination of chromosome normal and untested embryos), and 2 chemical pregnancies. Sam knew that with her history of PCOS and irregular menstrual cycles she would need help starting her family but at 33 years old, no one could have predicted it would be this hard. It had been over 2 years since that first IUI and they still did not have a successful pregnancy.
The Beginning of their Pregnancy Success
Through it all, Sam and David never gave up hope and they came to RHWC with a new sense of purpose. Because they had no embryos left, they knew they would have to start over; nevertheless, they were ready to try once more. They did an IVF cycle in November 2020 which yielded a chromosome normal embryo. Now came the hard part, having a successful embryo transfer. Of course, after everything they had been through, no one could blame them for wanting to get pregnant as soon as possible. But before their embryo transfer, we insisted on additional testing; after all, no one wanted a repeat of their previous results. We warned them it would take several months, but they remained patient, wanting to do this embryo transfer with the best chances possible.
Welcome Home, IVF Miracle Baby
After multiple tests and biopsies, it was finally time. In the beginning of March 2021, they started their frozen transfer cycle. They had a single euploid (normal chromosomes) embryo transferred that same month and they held their breaths for 9 days, waiting for their pregnancy test. With a combination of joy, optimism, and relief, Sam's single IVF cycle and single frozen embryo transfer resulted in a positive pregnancy test, a heartbeat on their 6 ultrasound, and a reassuring 8 week ultrasound. With great pride and excitement, we discharged Sam and David from RHWC to her OBGYN for prenatal care.
Congratulations Sam and David! We are so thrilled for you both!
How We Can Help You
If you are struggling with your fertility and don't know where to turn, let us help you. Dr. Marcus Rosencrantz and his medical staff are your support to increase your chances of pregnancy. We offer exceptional patient care in a boutique practice setting with truly affordable prices. Schedule your in-person or virtual consultation today by going here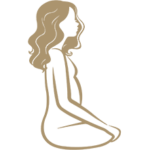 At Reproductive Health and Wellness Center, we are experts at treating fertility issues. We provide the latest in cutting-edge embryo science by using the latest technologies, and we create innovative fertility plans tailored specifically to each individual. But we're so much more.