Orange County Fertility Clinic Offers Virtual Fertility Consultations, Adding Night
and 
Weekend Hours
The coronavirus (COVID-19) continues to disrupt our lives in unimaginable ways. Reproductive Health and Wellness Center wants you to know that our first priority is the health and safety of our patients, their families, and our community at large. 
As we comply with these guidelines, we understand that your fertility does not take a pause. To that end, Reproductive Health and Wellness Center plans to remain the leader in comprehensive, boutique infertility care in Orange County. We are continuing to offer consultations for all patients in Southern California now in a virtual format. We are also expanding our available consultation hours to include all weeknights and weekends for those of you that are busy at work or being a parent during the day. The virtual consultations offer crystal clear audio and video, patients can meet with Dr. Rosencrantz in the comfort of their own homes and offices, the format is privacy protected, and the feedback from patients thus far has been outstanding. 
New fertility patient consultations include the following:
Part I

 is a 

45

-minute consult with 

a board certified 

fertility specialist
Review medical history (and partner if applicable) 

Review fertility history (and partner if applicable)

Discuss different causes of infertility

Discuss potential diagnostic testing 

Discuss potential treatment options 

Review fertility wellness program 
Part II

is a 15-minute session with a nurse practitioner
Discuss how to complete recommended testing 

Review costs 
After your consultation, the doctor and his team will be updating you on the next steps and also on changes to the ASRM's guidelines. 
Reproductive Health and Wellness Center is open and will continue to help our patients achieve their dreams of parenthood.   You can call us at 949-516-0606 to book an appointment or you can book an online video fertility consultation by going here. 
We are here for you and we will get through this together.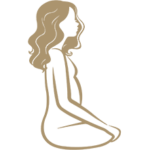 At Reproductive Health and Wellness Center, we are experts at treating fertility issues. We provide the latest in cutting-edge embryo science by using the latest technologies, and we create innovative fertility plans tailored specifically to each individual. But we're so much more.