Miracles Happen at RHWC
Britney and Marie met Dr. Rosencrantz in June of 2021 at RHWC after being treated at an outside fertility center.  In anticipation of trying to conceive with donor sperm, Brittney, who was only 27 years old, was found to have a very low egg count (her AMH was 0.35 and her antral follicle count was 2).  Before coming to RHWC, she had tried 3 cycles of IUI without success.
They decided to make a change and come to RHWC because they wanted a more personalized and comprehensive treatment approach to her fertility.  Together, as a team, Britney, Marie, and Dr. Rosencrantz decided to move forward with IVF and a fresh embryo transfer.  Utilizing a protocol specifically for patients with diminished ovarian reserve, Britney had a single embryo transferred on day 5.  9 days after transfer, Britney returned to the office for a pregnancy blood test which came back at 5, an extremely borderline positive test (for reference, 9 days after transfer we hope to see values at least over 50 if not over 100).  2 days later it was 29 and 4 days after that it was 337.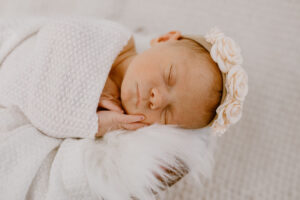 Well, as they say, the rest is history.  Nothing was going to stop Britney and Marie; not an AMH of 0.35, not a follicle count of 2, and not an initial blood pregnancy test of 5.   Britney gave birth to Logan Jae just a few weeks ago and she is a true miracle baby.  Great job all around and Congrats!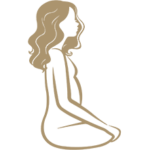 At Reproductive Health and Wellness Center, we are experts at treating fertility issues. We provide the latest in cutting-edge embryo science by using the latest technologies, and we create innovative fertility plans tailored specifically to each individual. But we're so much more.