What is an IVF Coordinator?
Meet Cindy Anderson, NP
When you begin your fertility treatments at RHWC, you'll begin with an IVF Coordinator who will serve as your personal point-person. Your IVF Coordinator will fill many supportive roles to make your experience as easy, comfortable and informed as possible.
Cindy Anderson, NP, is one of RHWC's valued IVF Coordinators. Cindy became inspired by the field of fertility after working with a postpartum patient while she was still a nursing student. She decided to focus her training to specialize in fertility and never looked back – Cindy has spent the last 16 years providing personalized care to hundreds of IVF patients, including her patients at RHWC.
Here are some of the ways IVF Coordinators like Cindy help you get the most out of your treatments.
Providing information and support
Your IVF Coordinator is the conduit between you and your doctor, between you and the lab, and between you and the office. They answer all of your questions about procedures, go over the doctor's directions in greater detail, and explain any tests you may need. Your IVF Coordinator will discuss your medications with you, why you need them and how they are administered. 
Your scheduling guru, handling all the details
From scheduling your appointments to ordering your medications, your IVF Coordinator handles all the details so you can relax. They will call you to remind you of your treatments, handle any scheduling changes you may need, and interface with your pharmacy. They'll schedule your tests and follow up to make sure nothing slips through the cracks. 
Available and present
Your IVF Coordinator will be with you at every visit, making sure you have everything you need. They can even be present during certain procedures like retrievals, transfers, and ultrasounds if you wish. 
Your IVF Coordinator will also be the person to call you with your diagnostic and test results, available to discuss and answer questions. When you call the office with questions or needs, your IVF Coordinator will be the one to respond so you know they are fully informed on your case. The level of comfort you receive and the easy rapport with your coordinator helps you feel taken care of and fosters your success.
Understanding your needs
Cindy is a beacon of information for her patients, but she is also an empathetic ear that understands the difficult process you're going through. Cindy's years of experience have shown her the many different facets and stages of the fertility treatment process, and she understands how to respond to each individual and their specific needs.
"No one starts out thinking they'll need IVF to have a baby," Cindy says. "Our patients may begin this process happy and excited to get started, or they may come to us sad and grieving, or they could be angry, feeling how unfair it is to be in this situation. But no matter where they're at emotionally, we understand, and we're here to support them to succeed." 
 A close working relationship
Your IVF Coordinator is your cheerleader, your main "go to" person who works with you on many levels, so it's natural that it often becomes a close working relationship. Your coordinator learns about your life, your extended family and your struggles. "After growing so close, it can be a little bittersweet for our patients to graduate to the next phase," Cindy says, "even though it's such a happy time for them, and for us to see their success!" 
To learn more about RHWC's fertility treatments, call to schedule a free consultation.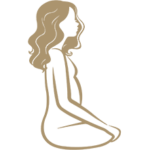 At Reproductive Health and Wellness Center, we are experts at treating fertility issues. We provide the latest in cutting-edge embryo science by using the latest technologies, and we create innovative fertility plans tailored specifically to each individual. But we're so much more.