Why "Not Just Anyone" Can Donate Sperm
When it comes to Hollywood films and sperm banks, quirky comedy films come to mind, where usually a goofy yet nervous man requests to donate" or sell their sperm for cash. Routinely, the story goes on to see a nurse take the man to a private room shortly after checking in at the front desk. Fast forward to a bunch of hijinks and the man walks out with cash. In reality, a scene like that would be very unlikely. In fact, most people do not realize that most accredited sperm banks have some stringent requirements with a process that can take months.
What You Need for Donor Sperm
At Reproductive Health and Wellness Center we screen our patients for any risk factors or medical conditions before we use donor sperm. Some of our patients already have a sperm donor in mind (friends or family), while other patients seek our assistance in finding a donor. Our fertility center only works with qualified sperm donor agencies, also known as sperm banks, such as California Cryobank or Fairfax Cryobank.  Regardless of where the sperm comes from, we make sure every sperm donor is safe before fertilization treatment begins.
Sperm Banks Donor Requirements
Modern day sperm donor agencies are very meticulous in their selection of sperm donors. On average about 5% of applicants actually pass basic requirements to donate at a qualified sperm bank.  Before you can become a sperm donor at an agency, you usually go through a detailed screening process that can take several weeks or longer to complete. Becoming a sperm donor is not usually an easy way to make a quick buck. Several factors from age to physical appearance are factors that come to play for most sperm donor agencies.
Donor Sperm Bank Requirements
Age-

When it comes to fertility, age will always be a factor. Younger adults always have a better chance at conception and the same goes for sperm. Most sperm banks prefer ages 18 to 35.

Height-

Most sperm bank clients prefer to have taller children and some are willing to pay more for a donor that is 6′ tall in order to increase the chances of having a tall child. The average height requirements for sperm banks vary from 5'8" or even taller.

Intelligence-

Several sperm bank clients are not so interested in appearance as intelligence. Sperm donor agencies added college education as a pre-requisite to becoming a sperm donor. For example, California Cryobank requires that you currently attend or graduated from at least a 2-year college.

Health-

Probably the most important parts of sperm donor screening is to check their health history. Sperm donor agencies expect donors to submit to physical exams that screen for infectious disease, genetic testing, family history exam, and times more evaluations.
Sperm Donor Agencies at RHWC
At our fertility clinic located in Orange County, near the Irvine Spectrum, we work with several credible sperm banks for donor sperm. Each agency has a stringent screening process and requirements. To find a reputable sperm bank or book a fertility consultation go here.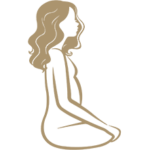 At Reproductive Health and Wellness Center, we are experts at treating fertility issues. We provide the latest in cutting-edge embryo science by using the latest technologies, and we create innovative fertility plans tailored specifically to each individual. But we're so much more.