FINANCING FERTILITY TREATMENTS
Prepare for your treatments in mind, body and wallet.
With the average cost of one IVF cycle ranging between $10,000 – 15,000, it's important to fully understand the financial piece of your fertility treatments and the options available to you. Even with a great insurance plan, it's possible that you may need to finance part of your costs for your fertility care. Being informed of your options can help you feel more in control and far less stressed as you go through treatments, and having a plan will ensure that everything has been considered. You'll eliminate a lot of potential surprises so you can focus on your health with a clear, relaxed mind.
The good news is that you have options for financing the remainder of your expenses, even if you have low income or inadequate insurance coverage. There is a range of options available, from fertility specialist loans, credit union loans, personal loans, grants and in some cases, even 0% interest credit cards can help.
Optimizing your Insurance Coverage
Checking your insurance is your first step. Find out the specifics of your current coverage, namely what treatments, tests, procedures and medications are covered. If there is an insurance plan with better coverage available to you, it may be time to consider switching until your treatments have finished. Read more about insurance and IVF, and which providers RHWC works with. 
Once you understand what will be covered by your insurance, you can estimate your out-of-pocket costs – the amount you will need to pay or finance – and can find the best way to cover those costs. Just like any financial investment, it's always a good idea to shop around for the best interest rate and loan term you can find.
Financing available at RHWC
Reproductive Health and Wellness Center has partnered with several financial institutions who specialize in funding for fertility treatments. We offer our patients the ability to finance their treatments with customizable loans that offer highly competitive rates. We work directly with these companies to take care of billing and payments for you.
Lending Club
LendingClub works with over 35 nationally recognized pharmacies and labs to ensure the best service for patients. Their online application is simple and quick, and you'll be able to see monthly payments, terms and APRs within minutes, with no impact to your credit. 
CapexMD
With CapexMD, you can rest assured that none of your treatment expenses will be left uncovered – CapexMD specializes in covering all fertility treatment costs, including medications and genetic testing, if needed. 
Since CapexMD specializes in fertility financing, they can offer highly competitive rates and have a full understanding of the procedures, tests and medications that may be involved in your treatment. They offer flexible terms, no annual fees and personalized attention. 
You can use the tools on our website to shop for a loan with no impact to your credit until you choose a plan and move forward. You can also call us with any questions you may have.
Personal Loans: Banks, Online Institutions and Credit Unions
Personal loans are another option to finance the remainder of your treatment costs. If you're considering a personal loan, you have a wide range of banks and financial institutions to choose from, and you can shop around for the best interest rate and term to fit your needs. 
Your interest rate will be based on the institution, your credit rating, income and collateral, and in many cases you can even have co-signers on your loan if needed. 
Online institutions are a great option if you're looking for an easy, quick solution and have good to excellent credit. They're convenient and offer fast funding – usually closing within a week. However, this can be an expensive way to go, with interest rates starting around 6% and topping at 36%. 
If you have fair/bad credit, you may want to consider a credit union. They often offer better rates to their members and can work with your credit challenges. There are credit unions in every city across the country, with varying criteria for joining, but usually you need to either live or work in the county or state where the credit union is located. 
Zero Interest Credit Cards
If you have a solid plan to pay off the amount you're financing within a year, you may want to look at a zero interest credit card to carry the debt. You'll have a full year of no interest, potentially saving you thousands of dollars in interest. However, this plan should only be used when you have a surefire, 100% solid plan to pay it off within that first year, or you could end up paying 25% or higher in interest once the initial 0% interest period expires. 
Home Equity Line of Credit
When shopping around for your financing, don't forget about an asset you may already have – if you own a home, look into a home equity line of credit. It can often be your best option overall, with a lower interest rate and a longer payback term. You can spend up to your limit, but you only pay interest on what you borrow. However, it's worth noting that there is risk to consider, since the line of credit is secured by your home. This is a great option if you have solid, consistent income and don't risk falling behind on your mortgage payments. 
Grants for IVF
In the past few years, grants have begun popping up for infertility services, to fill a void for people who want to use IVF but simply can't find a way to afford it. There are foundations, organizations and treatment centers that award grants. Some cover the entire treatment, some cover just a portion or specific expenses. Eligibility requirements vary, depending on the grant, where you live, your insurance coverage, your income and your specific situation. 
Some of the grants available:
Hope for Fertility Foundation

is a volunteer run nonprofit that relies solely on donations for the sole purpose of awarding grants to assist couples with infertility and to make a positive impact on the community. They award one grant each year, to be used  for IVF treatments, surrogacy and adoption. So far, the organization has awarded 59 grants, a total of $244,150, with 25 babies born/adopted and 7 babies on their way. 

Baby Quest Foundation

provides grants to those who can't afford the high costs of fertility treatments. Their twice-a-year grant has been awarded 160 times, with 120 babies born, and a total of $2.3M dollars given. The funds are awarded for expenses related to IVF and surrogacy. 
CoFertility runs the largest grant database, and can help you find the grants for which you are eligible. Using an online service that can connect you with grants can save you a lot of time, and might uncover resources that you wouldn't know about otherwise. 
While grants can't be fully counted on until you've been chosen and awarded the funds, they are basically "free money" that you don't have to pay back, so it's worthwhile to apply to as many as you can. 
Helpful Resources
There are a growing number of outstanding resources available for all things fertility – information, referrals to doctors, clinics and pharmacies, support, nutrition, financing and more. 
A "one-stop shop" for all of your fertility needs, Fertility Finders can help you with every step of your fertility journey, from finding the right clinic, pharmacy or doctor to learning about various procedures, terminology and services available to you. They're a great source for finding the right funding also. 
Resolve.org compiles a list of infertility financing programs and services to help pay for your treatments. 
RHWC Can Help
The staff at RHWC are always available to help you navigate your options for financing, including insurance coverage, loans and grants. Call or email us to get started.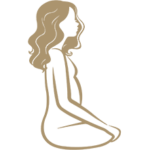 At Reproductive Health and Wellness Center, we are experts at treating fertility issues. We provide the latest in cutting-edge embryo science by using the latest technologies, and we create innovative fertility plans tailored specifically to each individual. But we're so much more.