Orange County Fertility Clinic Helps LGBTQ Community Have Children
Reproductive Health and Wellness Center is a huge supporter of the LGBTQ community.  Our founder, Dr. Marcus Rosencrantz, has been helping members of the LGBTQ community with their fertility in Orange County for over 10 years.   
From our years of experience, RHWC understands that same-sex and transgender couples/individuals have unique fertility needs and concerns.  Because of this, we not only offer a wide array of fertility treatment options but we also partnered with specialists in the community to provide additional emotional and legal resources to address these concerns.  
Medical options and considerations:
Interested patients should make a consultation appointment with Dr. Rosencrantz to learn about and better understand the different treatment options most suitable to their situation based on their age, gender, reproductive status, and personal health.  Because gay or lesbian patients will need gestational carriers and/or egg, sperm, and embryo donors, the consultation will also help patients identify their third-party options.   
Knowledge of legal statutes: 
Importantly, laws for same-sex parents are different from state to state, and these specific statutes can have a big impact on how individuals choose to build their families. It is important for patients to understand their legal rights and we work closely with legal experts who can provide you with all the necessary information you need before proceeding.   
Sociocultural climate
 and emotional challenges:
LGBTQ families can face a number of unique challenges.  Some may face emotional responses from their surrounding communities that can be positive or negative, obvious or subtle.  Some are worried about their need to use assisted reproductive interventions or third parties.  And some are concerned about what to tell their children in the future.  It is important for patients to discuss any concerns or issues with an experienced professional.  We work closely with Fertility Counseling Center (FCC) in Orange County, who has been helping LGBTQ fertility patients for decades. 
LGBTQ Fertility in Orange County
For members of the LGBTQ community in southern California we not only offer the most affordable treatments, but work with only reputable third party agencies. We have been helping trans, gay and lesbian couple and/or individuals grow their family. Make a free LGBTQ fertility consultation by calling 949-516-0606.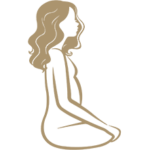 At Reproductive Health and Wellness Center, we are experts at treating fertility issues. We provide the latest in cutting-edge embryo science by using the latest technologies, and we create innovative fertility plans tailored specifically to each individual. But we're so much more.