Fertility treatment costs can really blow a hole in your pocket. Building a family on your own can be a tough task, especially in today's financial climate. Once you add the costs of fertility treatments, you can be in a really difficult spot with a burden on your finances.  In fact, many aspiring parents who put off fertility treatment plans simply because they cannot afford the treatment.
At RHWC, we understand that fertility treatments can be expensive. We also know that not everyone has insurance that covers these procedures. Here in this blog, we will look at some of the ways in which prospective parents who are looking at fertility treatment options can finance their fertility care. Read on!
Who can Benefit from Fertility Financing?
Fertility treatment can often be inaccessible for many people because of cost. The amount of money it takes to pay for the entire spectrum of treatment and care necessary for one or both of the partners while trying to conceive and also during pregnancy can really start to add up.
Insurance coverage is not available in most cases as none of the common insurance policies cover In-vitro fertilization (IVF treatment) or IUI, genetic testing, or other such costs that come as a part of infertility treatment.
Fertility financing can benefit anyone unable to cover all of the costs and allows patients to still get the necessary treatments. It can also help people who do not want to dip into their saving. It is particularly helpful for people who are not financially well-off and can find it difficult to raise large sums quickly but can manage monthly payments.
What are the Various Fertility Financing Options Available to You?
There are several fertility financing options available to you. Depending on your need and your circumstances, you can opt for one of the options below.
Insurance
You may be eligible for insurance coverage for fertility treatments in some cases. Insurance coverage for fertility would come through your employer.  It is a great idea to check with your organization or your insurance service provider to know if you have coverage for fertility treatments on your insurance plan and if yes, what are the terms.
Fertility Loans and other Loans
Another popular fertility financing option is through third-party fertility loan specialists. These lenders have unique loan options for fertility treatments. This includes IVF loans for all IVF cycles, fertility medication, and even for fertility preservation and surrogacy. The cost for egg donors, surrogacy, all forms of testing, and medication is usually bundled into one loan and is disbursed directly to the fertility clinic in most cases.
One of the big issues with this option is that you would need a good credit score for securing this loan. In case you do not, you can also opt for personal loans from credit unions. These credit unions offer loans at low-interest rates and with flexible terms that can keep the monthly payments affordable.
Online loans are also an option. If you have a good credit score, this may be the fastest way to access funds. there are online providers who have simplified loan processes at competitive rates. While these are not specialized fertility loans, you may have pre-approval for these loans based on your eligibility and you can receive the funds in your account fast. You just need to fill out an online application with the required loan amount and if you are eligible, you get the amount in your account almost instantly.
Credit Cards
Another option is to use your credit cards to pay for the treatment. You may be eligible for zero-interest offers if you have good credit scores. You can pay for treatments including assisted reproductive technology such as IVF and IUI and pay off the amount during the offer period. You can also get credit cards with no annual fees which can be a great option.
Grants
Certain organizations offer grants that can be used for fertility treatments. These are often non-profit organizations that are working on infertility awareness with people struggling financially to undergo infertility care. There are several such grants available and you can check to see if you are eligible for receiving such grants.
Crowdfunding
Crowdsourcing or crowdfunding is another option that people usually turn to if they do not want to borrow money for fertility care or if they simply cannot afford it. Using platforms such as Gofundme, you can set up crowdfunding which you can share within your social circles and raise the necessary amount for fertility treatment.
What are the Risks in Fertility Financing and How to Manage Them?
Fertility financing comes with its risks, as any loan does. There are risks involved with increasing interest rates and other hidden charges that may make the cost go up. There is also the issue of you not being able to pay back the amount due to your personal circumstances deteriorating. All of this can affect your life and your credit score.
The best way to manage them is to find a clinic with affordable costs for fertility treatments. As with anything in life, you can find fertility care that is more affordable. If you are struggling financially, it would make sense to find a good clinic that offers high-quality care at affordable prices. This would mean that you are not borrowing as much.
The next important thing to do is to understand the terms and conditions of your loans thoroughly before you sign up. Talk to your lawyer or the clinic's in-house financing expert to understand the nitty-gritty of the loan. Look for any hidden charges that may be present. It's also a good idea to look at pre-payment penalties and other such rates before you sign up.
How does RHWC Help Make Fertility More Accessible?
Reproductive Health and Wellness Center (RHWC) knows how difficult it can be to face infertility issues and have to find ways to manage your finances as well when you are going through it. We are committed to providing excellent fertility care at more affordable prices so that you do not have to bear unbearable burdens.
We work with you to figure out what is the best way to approach your treatment at a lower cost. Depending on the treatment, the costs vary. If you cannot afford a full IVF, our fertility specialists can recommend other ways like ovulation pills or IUI to help you conceive. If this doesn't work, there are options like mini IVF that you can try before you spend your money on a full IVF cycle.
Another way RHWC helps make fertility more accessible is through our partnership with leading financial institutions. We work with select organizations to finance your fertility treatments through simple loan processes and customized payment plans depending on your situation.
Conclusion
Fertility financing is an important part of making fertility treatment more accessible to those who need it. At Reproductive Health and Wellness Center, we are committed to helping our patients afford the care they need to build their families.
We work with each patient to determine what is the best way to make fertility treatment effective yet affordable. Want to know how we do it? Get in touch with us today!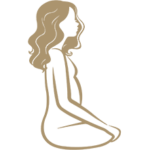 At Reproductive Health and Wellness Center, we are experts at treating fertility issues. We provide the latest in cutting-edge embryo science by using the latest technologies, and we create innovative fertility plans tailored specifically to each individual. But we're so much more.